Genre: Platformer and Poetic Experience
Course: GAM 350
Release Date: 04-30-09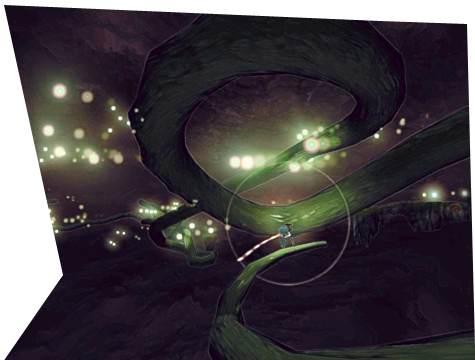 About
Grow a vine to the moon in this poetic game of exploration and discovery. Along the way there are sights to see, lamps to light, and fireflies to collect. Experience freedom of movement and travel while growing your vine into interesting shapes and colors.
The Team
Justin Whitney
Game Design
Matthew Anderson
Graphics
Hamza Hutchinson
Technical Director
Awards
Independent Games Festival

Student Showcase, 2010

Indie Game Challenge

Non-Professional Finalist, 2010
© 2023 DigiPen Institute of Technology. All Rights Reserved.